Entertainment
Have Your Birthday Coming Up? Here Are A Few Ideas To Throw A Memorable Birthday Bash
Many of us don't enjoy celebrating birthdays. Although we don't want huge parties and people dancing in our house that we've never met before, we still want a tiny cupcake with a small candle on the top. In short, we still want to celebrate the big day with close ones but in a subtle way. If you are one of us, here are a few low-key Birthday ideas to explore with your friends and family.
Get silly and plan a karaoke night
There is nothing special than staffing your birthday with your gang singing your favourite tunes. Invite your closest friends and chant trending party songs in the mate hours of the night. Be ready to break into fits of laughter, recite old songs and make memories to cherish for life.
You may either plan a karaoke night at home or look for bars in your hometown.
How about a spa day?
There is nothing more relaxing than getting a spa. After endless days of work, you deserve a soothing spa, and there is no other day to fulfil this wish than your birthday. Make an appointment at your favourite salon and get a relaxing hair, body or facial spa. You can also order home service if you don't feel like getting out of bed.
Plan a board game tournament
Gather all your favourite board games and host a board game night. Challenge your friends to a pack of Uno or mind-twisting games like trivia. Imagine the laughter while playing a round of cards against humanity.
Feel like going out? You can also plan an arcade party where you can indulge in exciting games like pinball or get competitive with air hockey.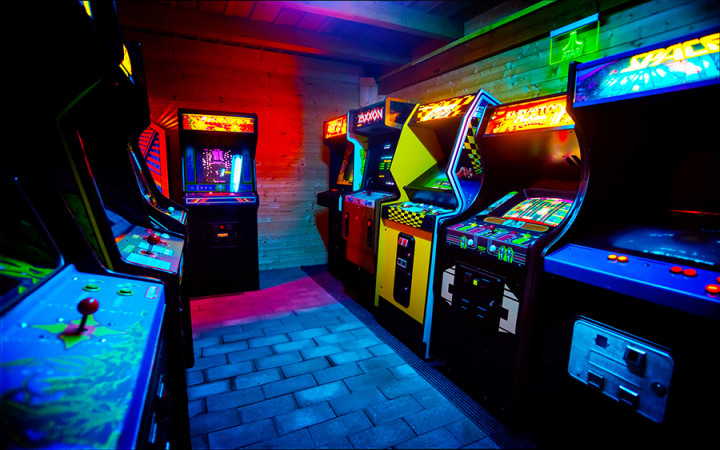 Sunbathe at the beach
The best parties are always simple. Call up you're friends, grab your duffle bag, sunscreen, and a volleyball and head down to your favourite sand spot. Take a few snacks and beverages and enjoy the sunlight with your friends.
You have the liberty to make the day active or lazy. Play volleyball or dive in the water if you feel energetic. Otherwise, lounge on a chaise and get that tan.
Plan a sleepover
Sleepovers are always fun. Besides, you can combine as many activities as you want in one night. Invite your friends and binge-watch movies, give each other a makeover, play songs and dance like no one is watching, and share your deepest secrets or gossip about your grumpy boss and employees. Hoard snacks and drinks and ask your friends to select a movie beforehand.
Go arcade gaming
Take your friends on a fun arcade gaming escapade. Gear up for an adventurous evening, fighting invaders or scoring baskets with your closest pals.
Don't forget to carry water because you are enough to get tired. You can end the day with a fulfilling dinner at a nearby restaurant.
These are some ways to enjoy your birthday with your friends and family without spending a fortune and keeping things as you like.